Novation have made an update available for the Launchpad App. Audio Import, the most requested feature by our users, is now available via In App Purchase. This addition transforms the app into a powerful tool for users that want to perform original music on their iPad. Once purchased, users can import their own loops and samples via Dropbox, with additional import mechanisms coming soon.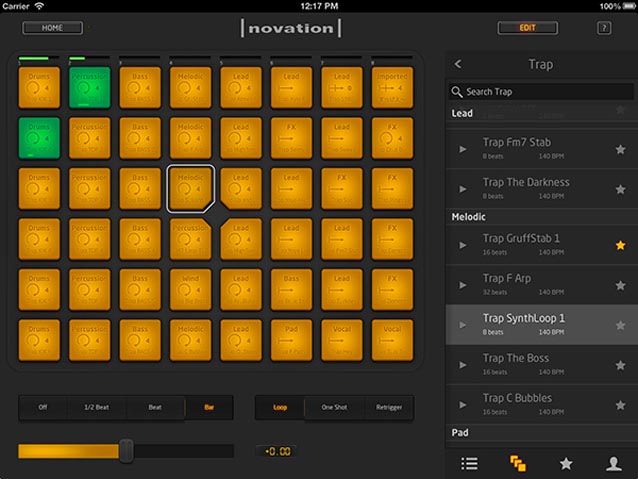 Improvements
Import WAV/AIFF samples by BPM with Dropbox (free Dropbox account required) and assign them to any Launch pad as loops or one shots. Whether from professional sample providers or exported from your own productions, combine your samples with built in and In-App purchased Launchpacks to create a unique library to perform with. New and improved Library Manager and Edit Modes – available to all users – make it quicker and easier to set up your musical grid and play.
Launchpad app works with Launchpad Mini, Launchkey Mini, and their bigger brothers Launchpad S and Launchkey – and synchronises with Launchkey app's synth. Launch loops and sounds, DJ style effects and filters, and mix your loops all within Launchpad app, and with the audio import upgrade you can play your own BPM tagged loops and one shot sounds directly from the Launch hardware without a computer.
Availability: Out Now via In-App Purchase | Pricing information: £4.99 / €5.99 / $6.99