Yet, … another quite original and 'special' new controller/instrument. According to developers Naonext it is much more than a controller, a real instrument: an interface based on movement, the Crystall Ball allows for intuitive control of MIDI synthesizers and computer-aided creation software.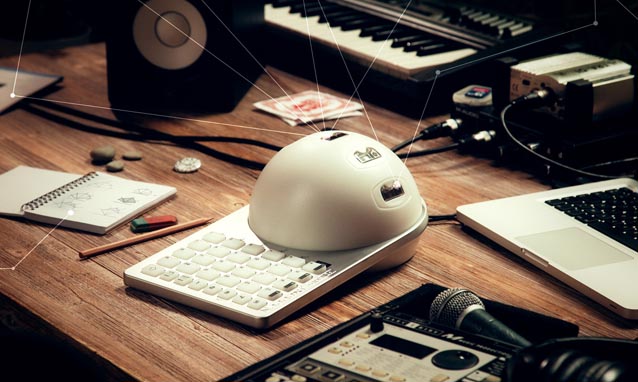 Chrystal Ball
Designed to create and control sound, light and video, Crystall Ball gives all your computer-aided creative work a new dimension. More than a controller, it is an intuitive, interactive and infinitely customisable tool. In a studio or live, let your senses speak and give free rein to your stage performance!
Sensor / keypad pairing
In addition to the usual functions of a keypad, each key on the Crystall Ball keypad can be used to control five optical sensors to provide simultaneous control of numerous effects, notes and samples. The potential interplay is multiplied accordingly allowing you greater creative freedom.
"Intuitive" creation
To each, their style! Express yours! A technological wizard to assist video and sound creation, the Crystall Ball is infinitely adaptable and configurable. Simple to use and quick to master, it allows your movements to follow your creative instinct in a unique interactive sensory experience.
Take the visual interaction plunge
Because it relies on the movement of your hands and body, Crystall Ball reinvents the relationship between you, the artist, the technological interface and the audience. Calling for greater interactivity, it uses your gestures to follow your sound and video effects. Stop hiding! Get out there and share your live act, loud and clear!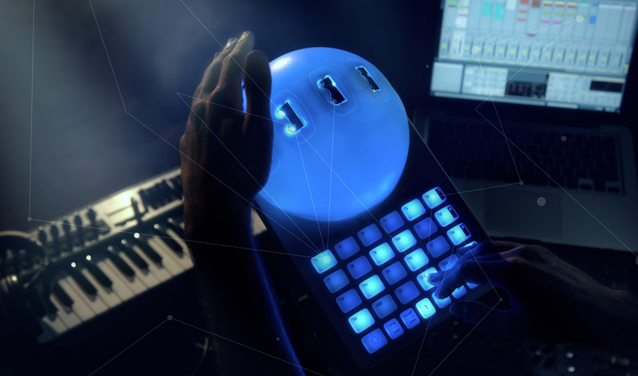 Infinitely adaptable and configurable
With its 24 banks and 5 quick presets and limited only by your imagination, the Crystall Ball provides a palette of infinite controls to assist your creation and inspire your personal artistic style.