iXimix is proud to announce the latest update for TrakProDJ Deluxe, the popular iOS MIDI controller for Native Instruments Traktor Pro. Since it's launch in 2011, TrakProDJ Deluxe has become the most popular mobile control surface for Traktor Pro, with over 40k users worldwide.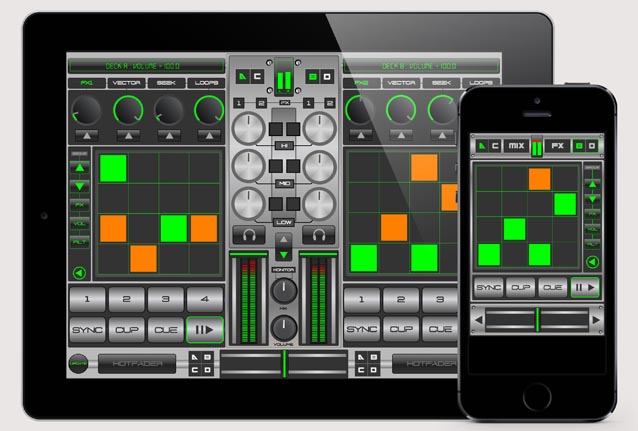 Now in v2.5, iXimix have added full support for the new RemixDeck technology of Traktor, offering the user full and total control on all cells, slots, sliders and knobs.
TrakProDJ Deluxe v2.5 Features
* 4 Decks
* High Resolution Virtual Jog-Wheels, Faders, and Knobs.
* Full RemixDeck mapping of all cells, slots and controls.
* Array Mode for Multiple iPads, iPhones.
* 4 Channel Mixer, Assignable Crossfader, EQs, Gains, Filters, FX.
* Vector-KaosPad FX Control.
* Config Section with FX Selector, Loop Record, Mix Record etc.
* Hotfader Pads.
* Phase Lock Indicator.
* Loop Control.
* Seek & Search.
* Browse Facility.
* Channel & Master VU Meters.
* Low Latency CoreMidi Wifi Connection (may also be used via the USB Camera Connection Kit and a compatible USB MIDI Adapter).
* All the essential DJ Controls and MORE !!!
* TrakProDJ – "Deluxe Edition" is a universal app and runs on both iPad and iPhone.
TrakProDJ Deluxe v2.5 is a free update to all current users. You must download the up to date .tsi mapping file from the www.iXimix.com website.