It seems that we weren't the only ones that have a 10 year anniversary this month. In december 2003 Urs Heckman released his Zebra synth and to celebrate this anniversary he releases update version 2.7 this week which is free for owners of version 2.x or higher.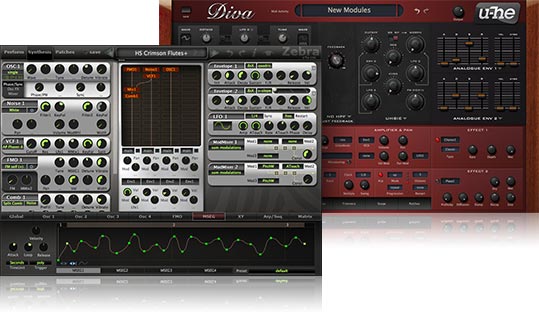 U-he have updated Zebra to version 2.7, which includes the following:
a new Distortion module
100 anniversary presets by Howard Scarr
AAX support for Pro Tools
The included Zebrify FX version, Zebralette (freeware) and ZRev have been updated with AAX support too, while Zebrify also features the Distortion module.
Diva 1.3
Version 1.3 offers new modules and improvements:
Uhbie, a multimode filter that morphs between LP and HP
Digital Osc, an emulation of a famous digital oscillator
An Arpeggiator that is true to its vintage origins
60 new factory presets using the new modules
AAX support for Pro Tools
accelerated GUI opening
The update is free for owners of version 1.x.
Both updates are available and ready for download from the u-he website.