Tweak, scratch, and stutter loops on the fly anywhere, anytime. Create beats and grooves in seconds with ScratchPad by dragging and dropping loops from any genre right onto each expression pad. Play up to 9 loops at the same time and manipulate them using the effects on each expression pad. Add in the XY Filter Pad for even more control.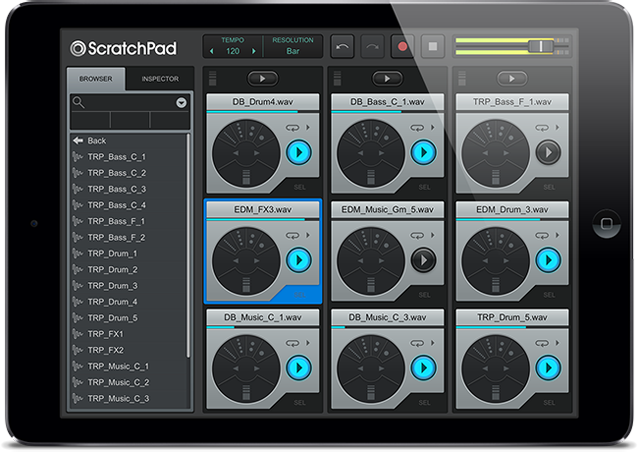 Feature Highlights
· Remix and tweak loops from genres like Dubstep, Hiphop, Trap, House, Drum and Bass
· Manipulate loops on the fly by sliding your fingers around the Expression Pads
· Record your live performance
· Recall previous songs
· Never lose the beat, stay on time all the time
· No musical skills required!
Scratchpad was designed as a fun and easy way to make music on the go. If you are new to music apps or you want to start shaping your own songs ScratchPad is a great way to get started. Easily mix loops that come with ScratchPad or import your own loops using Dropbox. Advanced users can load their own loops and create an interactive way to play with their songs.
In Depth
· Scratchpad has 3 main effects on each of the 9 expression pads.
· Stutter, Tape Stop, and Scratch
· Columns have a global tape stop
· Expression pads have 2 play modes: Loop and One Shot
· 3 trigger types: Normal, Momentary, and Re-Trigger
· XY Filter Pad has both a HPF and LPF
· Bring in your own content from Dropbox
· Route to other apps using AudioBus