Is it already? Yes, it is! The year is moving towards its end and 2014 is ready to take its place. And like the years before, this is the time many manufacturers are announcing sweet offers, rebates, deals and discounts for their products. So this post is a service to all our visitors. Below is a list of the 'good deals' we came across. This is the season the Holiday Deals are launched. We collect the interesting deals we come across and share them with you. This way you can get the best deal out of this season for the gear you really want!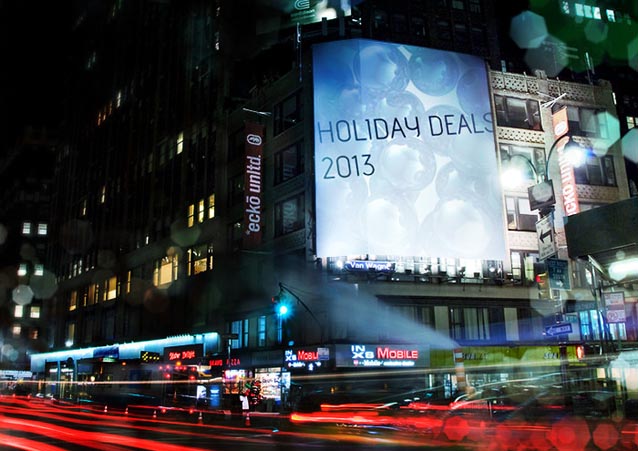 – Korg Season's Savings (Korg USA only)
– The Looploft Holiday sale 40% Off!

– Acoustica EZ Drummer Lite FREE with purchase of Mixcraft 6
– Purchase Reason and get the Radical Piano and Radical Keys instruments free
– FXpansion Black Friday Sales
– LinPlug Spectral Synthesizer (Introduction price)
– Season Greetings from Ableton 20% off
– 20% Off at Music-Courses (Ableton, Logic, Reason, Cubase, Pro Tools) with code: GEAR20!
– Softube Abbey Road Studios Brilliance Pack introductory offer

– Elektron Selected Machines Deals (end 13th december!)
– Plugin-Alliance X-mas Calendar
– The Looploft Master Collection – All packs + 60% off all future releases!
– FREE UAD-2 QUAD DSP Accelerator with every Universal Audio 6176 Vintage Channel Strip
– Holiday pricing on iZotope Bundles
– Slate Digital December Deals
– Camel Audio Alchemy Synth 50% off
– Time & Space (interesting) Festive Deals
– Buy Reason 7, Get Radical Piano/Keys FREE!
– Native Instruments Kontrol Z1 Limited Winter Special
– Native Instruments Audio 6 Holiday Sales Special
– Nucleus Soundlab Christmas 2013 ReFill Bundle
– Applied Acoustics Professional Series instruments and Sound Banks 50% off
– Winter Holidays 2013-2014 Discount at Voxengo
– IK Multimedia Happy New Gear! holiday sale
– Impact Soundworks Winter Sale
– Rob Papen December Sale 25% off
– Platinumloops Snowstorm Sale – 50% Off
– 112dB Redline EQ & Redline Preamp are 64-bit and with a 50% discount!
– 123 Creative Christmas Discounts (presets, plugins, refills)
– Arturia – Limited Offer: 50% rebate on the V-Collection 3
– Image Line (FL Studio) end of year sale!
– TRAKTOR DJ's App Store's Best of 2013 limited time price drop
– WaveDNA Holiday Sale (Liquid Rhythm)
– Sugar Bytes Nasty X-Mas Sell Off
–
More deals will follow. We'll keep you updated via our Twitter feed, or check in from time to time here!
Please check the sites for expiration dates of the deals. Most of them will end 31 december 2013, some will not!