This is one pretty darn great idea. umidi lets you design your own controller, and then they built it for you! Using umidi's design interface, you can choose up to 36 components on a 6×6 grid including knobs, faders, encoders, jog wheels, and aluminium push buttons. You can choose the way your components are positioned, colored, and the lighting shapes around each one. To personalize your controller further, you can have a custom image laser etched onto your umidi. You are able to build a completely unique controller.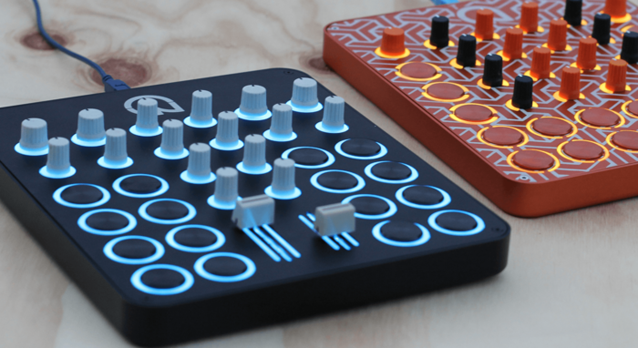 At present the umidi controller is a kickstart project, however it seems the controller is pretty certain to arrive as pre-orders are available.
Words of umidi:
"We build your design and ship it directly to you anywhere in the world. Every controller is assembled and tested in our workshop.
With umidi you can control the RGB lighting to create music driven visuals/animations, buttons effects and select from millions of colors.
Each controller is CNC milled from aluminum and anodized in your choice of your color. umidi uses only premium materials and components, is compatible with all midi DJ software, portable and plug & play."
You can pre-order umidi right now on Kickstarter. With your help, they can make umidi a reality!