Image Line are excited to announce that Image-Line Remote (IL Remote) is available FREE for Android and iOS (iPod Touch, iPhone & iPad). IL Remote is a Tablet, Phablet or Phone, user-configurable virtual MIDI controller application for FL Studio and plugins.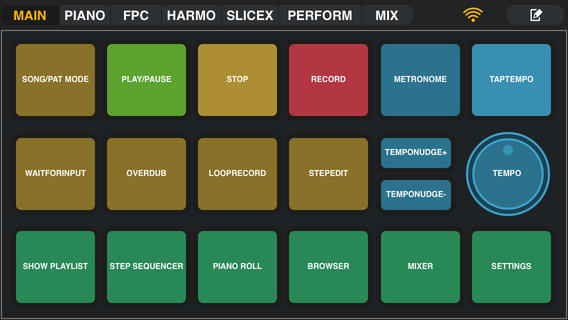 IL Remote
Control FL Studio instantly or link your favorite instrument and effect plugins just as you can with any MIDI controller. Use a phone, tablet or any combination with up to 15 devices simultaneously. Just open FL Studio 11.0.4 or higher on your computer, enable Image-Line Remote on the MIDI settings and then open IL Remote on up to 15 Android and or iOS devices. The connection is made automatically over a Wi-Fi network.
Use the included controller tabs covering functions including; Transport Controls, MIDI Keyboard, FPC control, Harmonizer Keyboard, Performance Mode (Clip Launcher), Gross Beat FX, Mixer and more. If the control you want isn't available then you can create your own.
IL Remote allows you to add custom tabs and controls including Pads, Faders, Knobs, Jog Wheels, Mixer, Clip Launcher, X/Y Controls, Piano Keyboard, Harmonic Grid and Containers. There are a complete range of customization options for each control so that you can create virtually any virtual MIDI controller to suit your needs.
Get it here: Android (Google Play) | iOS (iTunes Apps)