Smithson-Martin announced that Emulator Artist, Shane Felton from UK has created an incredible Emulator template for ProTools. They call this ProTools Touch and it can be used on any Windows computer with touchscreen capabilities. An OSX version of this will be available for download shortly.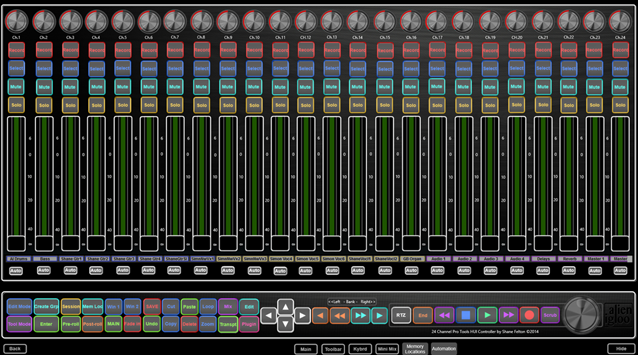 Emulator ELITE now available to the public
Other Smithson-Martin news is that they are happy to announce that Emulator ELITE is available to the public. Emulator ELITE is the world's most advanced DJ performance system and as such, they wanted to ensure that only the most remarkable artists have access to this technology.
They have decided to make a very exclusive limited run of only 100 Emulator ELITE units. The decision to deliver only 100 units globally in 2014 was born out of discussions with top artists in the world wanting to have a competitive advantage that only Emulator can provide.
Sales of Emulator ELITE began before the holidays to previous Emulator customers and invited artists. There are currently only 68 ELITE units left for delivery in 2014.
Emulator for Ableton coming in March 2014
"I am very excited about the future of touch technology in the music industry. We are at the dawn of a new era of performance art and we want the absolute best for our customers. If you have any suggestions, we are always open to great ideas. If you wish to be one of the remarkable few artists in the world who have an Emulator ELITE, please contact anyone from our team to answer your questions," according to Alan Smithson, Co-Founder & CEO.