Our buddies from Source Distribution had a chat with Moog's Amos Gaynes on the inspiration behind the new Sub 37 synthesizer, differences with the existing Sub Phatty, and what Amos himself is most looking forward to exploring on the Sub 37.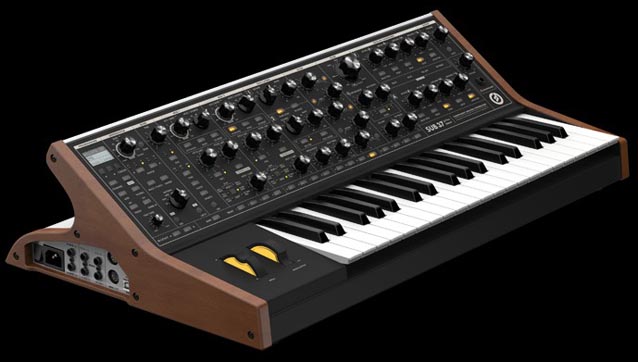 Moog Sub 37 Tribute
This new Moog synth includes new features including Duo Mode, which allows oscillator 1 and oscillator 2 to be played independantly, programmable arpeggiator/step sequencer, two modulation busses with assignable source and destination options, access to 256 presets, and a 37 note velocity sensitive keyboard with after-touch.
A fully featured mixer section contains dedicated controls and mutes for each sound source, as well as a level control for External audio input and Feedback – which feeds the output of the filter directly back to the input of the mixer.
Also included are the powerful DAHDSR envelopes from the Sub Phatty with panel control of each extended function. And like the Sub Phatty, the Sub 37 Tribute includes a free standalone/plugin editor that is compatible with all major plugin formats – creating seamless integration between analog synth and DAW for total control, recall, and automation of every parameter
* Tribute edition includes Bob Moog signature panel, Wood sides, and Aluminum extrusion