This week we have selected a video from Eclectic Method. In about three minutes he shows us some classic samples and the tracks they're used in over the years. Eclectic Method (aka Jonny Wilson) started out as a digital outlaw who spliced together music, TV and film and set it to high-energy dance beats. When he started Eclectic Method, he created a project so progressive that the simple tag of VJ would never do.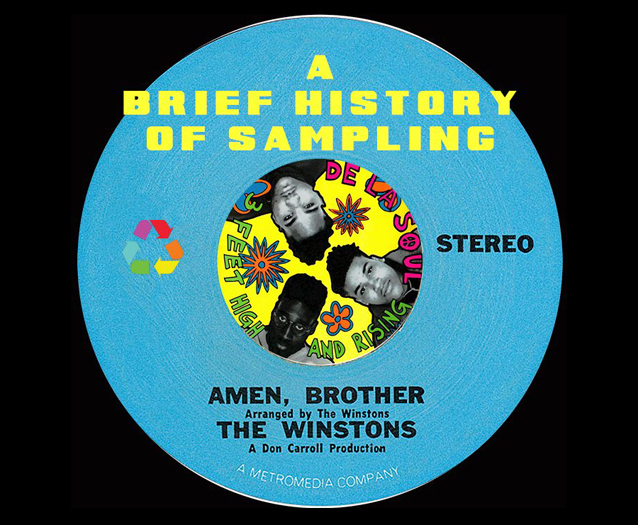 A Brief History of Sampling
A video remix journey through the history of sampling taking in some of the most noted breaks and riffs of the decades. A chronological journey from the Beatles' use of the Mellotron in the 60s to the sample dense hiphop and dance music of the 80s and 90s. Each break is represented by a vibrating vinyl soundwave exploding into various tracks that sampled it, each re-use another chapter in the modern narrative.