Their Facebook description says: "We do live mash ups, taking on popular music across all genres, adapting it to our sound and blending it all together in the pursuit of a driven, fun and energetic 'mix'." And that's exactly what Bareback Titty Squad does!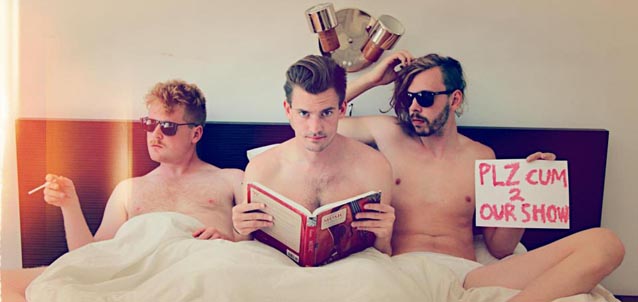 Introducing the World's First Live-Instrumental DJ Set: A concept effectively merging old world with new. Check out their complete tracklist on Youtube of all the tracks played from the DJ Mag Top 100 DJs of 2013.
*) Bareback Titty Squad and its members are in no way affiliated with DJ Mag, nor any artists or songs featured in the DJ Mag Top 100 DJs of 2013.