This past weekend the whole Gearjunkies team, assisted by the DJ2DJ team, was present at the biggest Electronic Music Production fair in The Netherlands, Dancefair in Utrecht. Two days full of workshops, panel discussions and seminars on everything Electronic Music. It is the perfect opportunity to watch and learn from top DJs and producers, like Armin van Buuren and Hardwell, on how they build a track for example. At Dancefair there's also an expo where you can see, feel and play with the latest new gear. Best example was the world premiere of the new Roland AIRA instruments.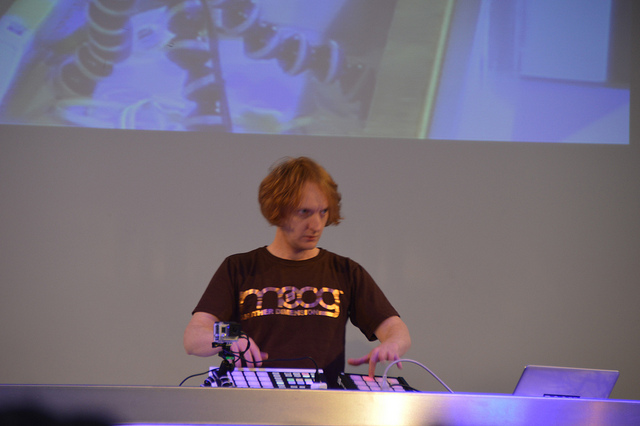 Dancefair Performances
At the fair there are many performances of artists showing the gear they use. At the Native Instrumnets room Jeremy Ellis was on fire as he showed the audience his amazing skills on the 'MASCHINES'. Our own Mark Dobrinic caught a few performances on video. Maybe the sound isn't perfect but it sure gives a good impression of what Jeremy is made of! Finger tapping and drumming madness!