Famed producer/mixer/engineer Joey Sturgis (Asking Alexandria, Blessthefall, We Came As Romans, Of Mice & Men) has released "Gain Reduction", a groundbreaking compressor plug-in that puts Joey's signature vocal production sound in the hands of the masses.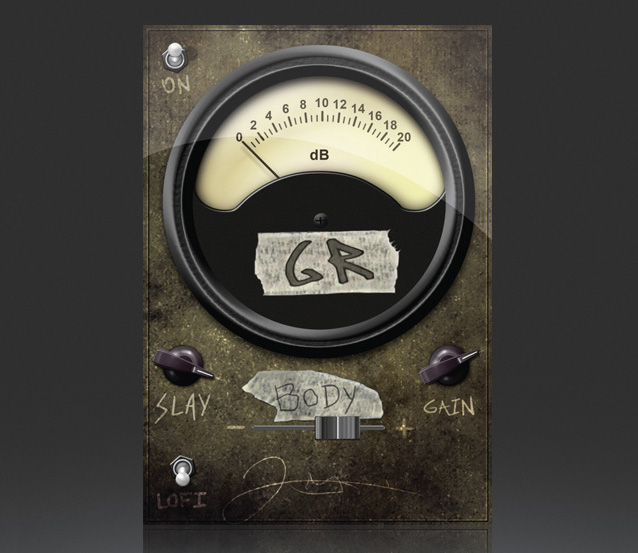 Gain Reduction
Get the signature Joey Sturgis vocal sound as heard on albums from artists like Asking Alexandria, I See Stars, We Came As Romans, Of Mice & Men, Attack! Attack! from labels like Rise Records, Sumerian Records, and Fearless Records!
Gain Reduction is a vocal compressor plugin by producer Joey Sturgis. This plugin is intended for vocalists, musicians, engineers, mixers, and all audio production people alike! This compressor will instantly give you mix-ready sounding vocals with little to no effort, just insert the plugin on your track and you're ready to go. Turn the knobs to tame or tighten your sound! Crank the gain to saturate and distort! Try it on drums and other instruments too.
"When I sat down to design this plugin, I wanted to create something simple and effective that not only serves as a work horse in the mixing environment but also provides a creative mixing experience for the mixing engineer. I also wanted to create a useful tool for musicians and vocalists who would like to spend more time on performance and less time on mixing. My aim was to create a vocal sound unmatched by similar plugins on the market while providing the "in-your-face" sound that you'd expect from one of my vocal mixes. I feel that I have not only achieved these goals but also opened the door way to a new world of vocal dynamics that many may be afraid to explore. Fear no more, let your vocals stand out! Let your voice be heard!" – Joey Sturgis
Joey's vocal productions have been heard by millions around the world in his work with artists ranging from Born of Osiris, Attila, Emmure and Miss May I to Asking Alexandria, We Came As Romans, Blessthefall and The Devil Wears Prada.
"Gain Reduction" makes it possible to capture the in-your-face vocal tone Joey has become known for working with some of the biggest names in aggressive music over the past 10 years. This groundbreaking plugin is powerful enough for veteran producers yet simple and accessible enough for home producers. It offers amazing sound at an extremely affordable price.