Remember the hand-held Pacemaker DJ device of many years ago (2007)? Well, they have returned. Hoewever this time it's revamped as an app for your iPad. Months of effort and passion has been poured into the development of Pacemaker for iPad, the first DJ app with Spotify. With a design that is colorful, fun and easy to use, backed up by Pacemaker's powerful Mix Engine. It's the most elegant DJ experience you can possibly get on a tablet.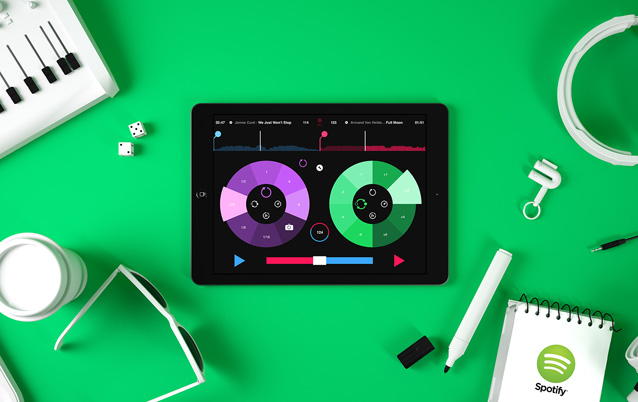 Pacemaker for iPad
This is a Free app with a carefully crafted design that makes djing easy, beautiful and fun. Sync with the tap of a button and with a full set of colorful effects and a crossfader, you have unlimited creative influence over the music you love! Your iTunes favorites works too.
Pacemaker for iPad is a free app that comes with a basic set of filters and features with the option to buy effects and extended functionality in the Pacemaker In-App Store.
So what about all my tracks on iTunes? Not to worry! Pacemaker for iPad works perfectly with iTunes too. But if you like to give Spotify a try, Pacemaker for iPad comes with a Free Trial of Spotify Premium.
Many thanks to all the amazing people at Spotify who's helped us make it happen!
So with all of this new amazing stuff, some of you still have the precious Pacemaker Device running and maybe thinking it would be neat with an update? Well, we got something for you too. Together with the small group of enthusiasts running pacemakerdevice.org, we just released a firmware update. So get over there, read up on what's new and download.
Let's rock 2014!
Download Pacemaker for iPad free on App Store www.appstore.com/pacemaker