One of the few real new announcements at the MusikMesse was the MKII version of the AKAI APC40 Ableton Live controller. Combining deep control over Live with an enormous library of hand-selected sound content & virtual instruments, APC40 MKII puts endless creative capability at your fingertips.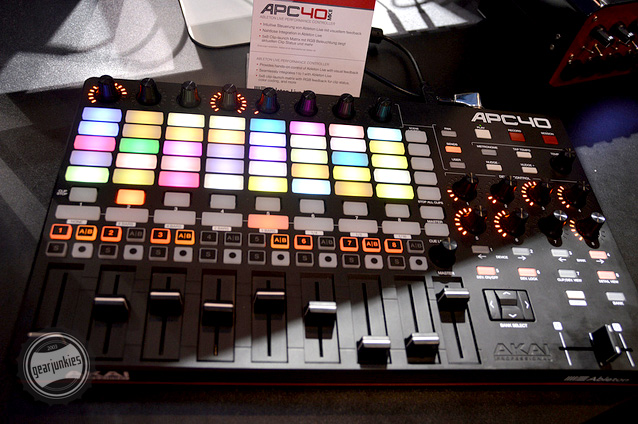 Upcoming artist, Carl Rag from the legendary Toolroom Records produced this amazing live remix at Ministry of Sound, using the new exclusive Toolroom content library, Hybrid 3 and Twist included free with each APC40 MKII.
Click here to learn more about APC40 MKII
Toolroom Records brings you the coveted sounds of dance music with a premium collection of sample packs included with every member of the new APC series. These packs are produced exclusively for Akai Professional by chart-topping artists. Create your mixes with content from D.Ramirez, Marco Lys, Tocadisco, Mark Knight and Rene Amesz.
Hybrid 3 by AIR Music Tech is a legendary high-definition synthesizer that combines the warmth of legendary analog synths with a full range of futuristic, digital manipulation capabilities. Even better, it is included with every member of the new APC series.
Twist by SONiVOX – Wrap yourself around Twist 2.1-the Spectral Morphing Synthesis instrument from SONiVOX. Combining a dynamic interface, an advanced pattern generator, and onboard effects, Twist 2.1 is your toolkit for serious sound design using simple, time-saving controls.