Niche Audio is the label for producers looking for top flight mix ingredients and perfectly processed Maschine and Ableton Live expansion packs in contemporary styles and genres, mixed and engineered with precision, allowing you total flexibility and inspiration to take your music to the next level!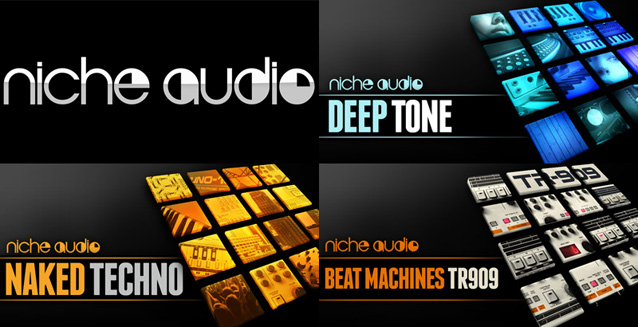 Niche Audio
Focusing on one shot drums, bass, music and fx packs – Niche Audio delivers custom built kits within each native software instrument, including project files, patterns and the one shot samples themselves to give you perfect flexibilty and inspiration every time.
Currently Niche Audio have released 3 sample packs via Loopmasters.com and to celebrate this they have chosen 1 full kit of 16 samples from each pack to give away free so that you can check out what to expect from this great new label yourself!
Beat Machines Tr909 features 15 boutique processed Tr909 kits, Deep Tone explores Deep and Tech House, while Naked Techno speaks for itself!
To get the free kits and sample for yourself why people are talking about niche audio click on the link below and enjoy!