The first signs and rumours were leaked only at the end of last year. Many around us said they didn't believe it. No way Pioneer would go 'back in time'. However! This is what we saw just minutes ago this morning. The first presentation of Pioneer of a project they are still working on. As you can see in the right corner they haven't even have a model name for it. There aren't much details to tell you, besides the fact that it did have a USB connection as well, so we could assume it will be a hybrid like the Reloop RP-8000 for example. More later….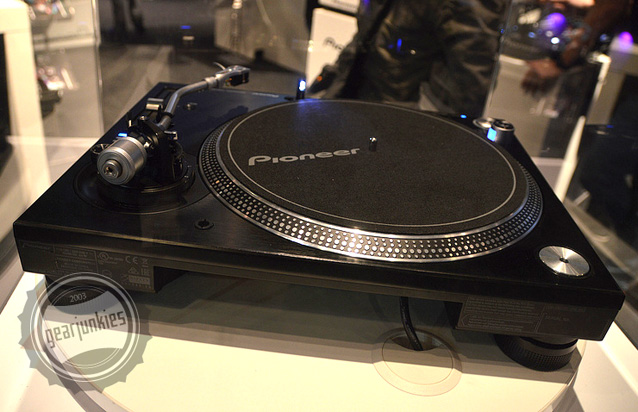 Update
Well no matter how hard we tried, Pioneer will not reveal any details. Maybe because this public display of this prototype model is merely intended to see and hear what "we" think about this. This means that Pioneer is looking into the market if there's room for a turntable like this. However, the general thought amongst the press and visitors of the MusikMesse is that the chance of this coming to the market is fairly present….
Update 2
In fact, no USB connection after all.