Camel Audio is proud to announce Artificial Intelligence, the 30th Sound Library for their award winning sample manipulation synthesizer, Alchemy.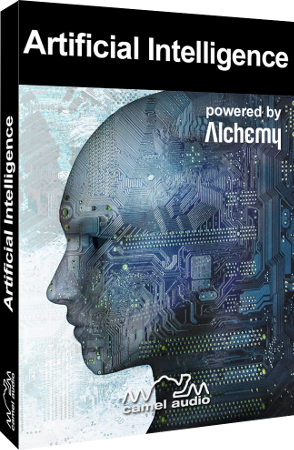 Artificial Intelligence draws inspiration from the futuristic, glitch-driven side of electronic music and is packed full of twisted, abstract soundscapes, intricately detailed sound effects, stuttering digital rhythms and warped synths and basses.
With eight carefully designed remix variations for every preset, it's easy to tweak the sounds to fit your music, and with a full set of tags, finding the right sound is just a click away.
The desktop version of Artificial Intelligence contains 150 presets and works with both Alchemy and Alchemy Player. It's available now from the Camel Audio shop for 59 USD / 49 EUR / 39 GBP. It's also included in Alchemy Complete which comprises Alchemy and 30 Sound Libraries at a discount of over 50%.
Artificial Intelligence for Alchemy Mobile contains 50 presets and is available as an in-app purchase for 3.99 GBP / 4,49 EUR / 4.99 USD.
Check out the audio demos to hear some examples of Artificial Intelligence in action!