This year's SAE Beats & Breaks Battles contenders are all starting on an even playing field thanks to the event organizers' latest decision to make Stanton's STR8.150s the exclusive turntables for the competition.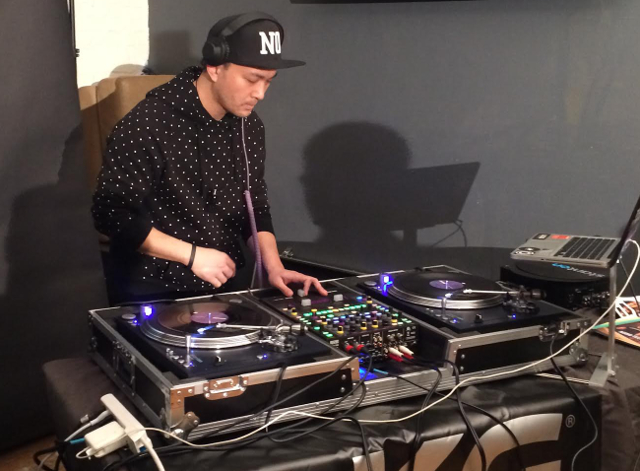 With four preliminary events in each of the four regional cities, Atlanta, New York, Chicago and Las Vegas, four regional finales and the final Battle Mania event in Atlanta on New Year's Eve, having one standard tool for all contestants ensures that it's their talents, and not their turntables, that are delivering the results and, ultimately, being judged.
"Having the DJ element in our battles is the most important part; it's what sets us apart from all of the other competitions," says Amir James, co-founder of MC WAR, which organizes the Beats & Breaks Battles. "In recent years, we've noticed a need for uniformity and ease for all of our battlers, so we went looking for a turntable that would not only give a consistent sound but would also be recognized. We chose the Stanton STR8.150s because we think they are the best turntables in the game; a quality product that everyone is familiar with. They definitely help us keep the DJ element in our battles, which is our primary concern."
The availability of the turntables also means event organizers will have a smoother transition between competitors while the DJs won't need to worry about lugging their gear with them. In addition to the Beats & Breaks and Battle Mania contests, MC WAR will also be using the STR8.150s for other events, such as the Hip Hop Day music festival, at which all of the regional winners will perform.
MC WAR was founded in 2002 under the notion that you either become a rap battler or you teach people to implement the style. "We decided that instead of having artists diss each other on records, they should have a way to professionally compete," says James. "We started when nobody else around was organizing battle rap as a league, and then it just got hot to the tune of 1.5 billion video views directly related to the style. For a while, the method of battling without music became popular, but we always felt that real hip hop was two turntables and a mic. We pride ourselves on the fact that our competitors battle over the music. Having a set of go-to turntables ensures that we'll always have a DJ set for our competitions."
With the Beats & Breaks regional battles already underway in Las Vegas, New York, Chicago and Atlanta, hip hop fans are welcome to stop by to hear the latest up-and-coming artists. Additional information about the battles can be found here: www.mcwar.com/events.