Native Instruments is pleased to announce an exclusive series of seminars in collaboration with the award-winning Point Blank Music School at this year's edition of Dancefair exhibition in Utrecht, Netherlands. The complete program will feature discussions and hands-on workshops with acclaimed artists Joris Voorn, The Viper, Jordy Dazz, and legendary Detroit techno pioneers Kevin Saunderson and Mike Huckaby.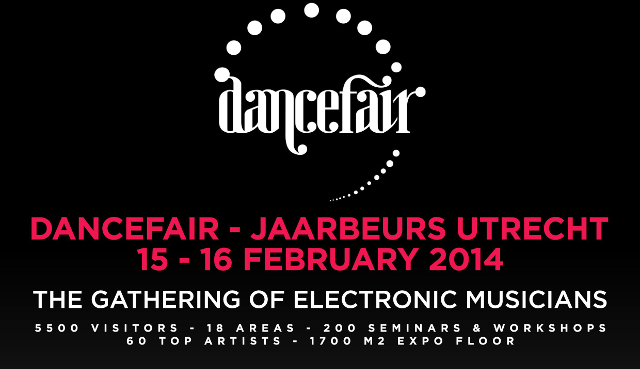 Native Instruments' very own TRAKTOR Product Specialist Eric Goldstein will also present the latest workflow tips in TRAKTOR PRO 2 and provide insight into the flagship DJ controller TRAKTOR KONTROL S8. In just three years, Dancefair has successfully grown into the largest educational trade and consumer exhibition for electronic music in the Netherlands. Over two days, aspiring DJs, producers, and promoters are exposed to workshops, lectures, and product showcases where renowned artists and industry professionals share their valuable knowledge and experiences.
Having recently opened a second branch in Los Angeles, the acclaimed Point Blank Music School is one of the most reputable educational institutes for electronic music in the industry. Many of the workshops presented by Point Blank and Native Instruments will focus on DJing and production techniques, demonstrated by the artists' expertise with particular NI products. The workshops will take place in a dedicated masterclass space fitted with NI demo stations.
Entry is free for Dancefair passholders. Dancefair 2015 takes place on February 21 and 22 at Jaarbeurs in Utrecht, Netherlands.
Saterday February 21
12:00 pm – 1:00 pm – TRAKTOR Workshop – TRAKTOR KONTROL S8
1:30 pm – 2:30 pm – Point Blank & Native Instruments Detroit Roundtable
with Kevin Saunderson and Mike Huckaby
3:00 pm – 4:00 pm – TRAKTOR Workshop – Digital DJing with TRAKTOR
4:30 pm – 5:30 pm – Point Blank Masterclass with The Viper
6:00 pm – 7:00 pm – Point Blank Masterclass with Jordy Dazz
Sunday february 22
12:00 pm – 1:00 pm – TRAKTOR Workshop – Digital DJing with TRAKTOR
1:30 pm – 2:30 pm – Introduction to KOMPLETE / MASCHINE
3:00 pm – 4:00 pm – Point Blank Masterclass with Mike Huckaby
4:30pm – 5:30pm – TRAKTOR Workshop – TRAKTOR KONTROL S8
6:00 pm – 7:00pm – Point Blank Masterclass with Joris Voorn
Details on the full program are available at: www.native-instruments.com/dancefair
Additional information on Dancefair is available at: www.dancefair.nl