Leading European Dance music label Balloon Records has installed a Solid State Logic Matrix to help record a wide range of projects – their own acts, commercials, voiceovers, and other bands. Their roster boasts a variety of successful artists, including Darren Baille (of the Guru Josh Project, who scored a worldwide hit with Infinity in 2008) and stars like Rene Rodrigezz, Merlin Milles and Alex De Vito.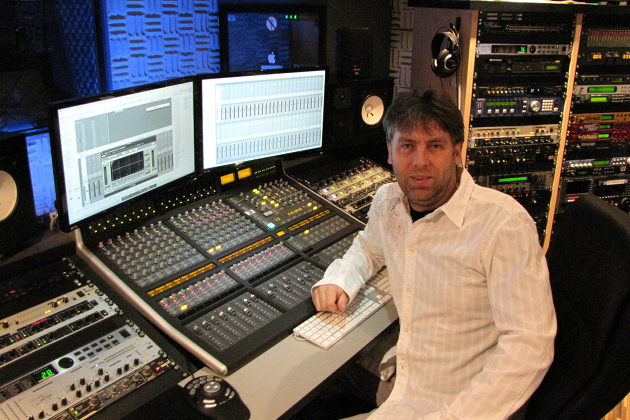 The label has had its own bespoke studio for many years but, as MD Thomas Jelinek recounts, its growing size has been causing the kind of routing problems that only Matrix could solve:
"We have a long history with synths and virtual instruments," he says. "Our old set-up grew so much that the signal flow ended up being messy and difficult to understand for new engineers. SSL's Matrix is the first console we've found that's suitable as the centrepiece of the studio and that could handle all of the line level sources."
With additional interfacing provided by two SSL MadiXtreme 128s and four Xlogic Alpha-Links, Jelinek now has an impressive 192 inputs and outputs.
"These are mixed down to 40 channels using the controller side of the Matrix," he explains, "which gives us a level of comfort and automation possibilities that we never thought possible. Matrix is so small, yet so powerful. Our old set-up was so large that it was hard to find the sweet spot when mixing. With Matrix, we can now use the controller to scroll through a 190 channel project without moving our heads more than 20cm, which is great!"
As to how Matrix has changed the way Balloon Records operate, Jelinek is almost lost for words as there are so many aspects of the console that he admires.
"I don't know where to start!" he says. "The new workflow makes everything much quicker. The ideas flow then like never before and the sonic quality brings the 'punch', which is so important in club music. It all sounds so clear… it's amazing! Now I can focus on the detail and finish much quicker."
So Jelinek is clearly happy with the Matrix then?
"What do you think? I just wish we'd made the decision earlier!"
Solid State Logic is the world's leading manufacturer of analogue and digital audio consoles and provider of creative tools for music, broadcast and post production professionals. For more information about our award-winning products, please visit: www.solidstatelogic.com.