We knew this for a few weeks and the news was supposed to come out at the BPM show in October, but the internet is quicker so here it is: the new Reloop Mixage DJ Controller.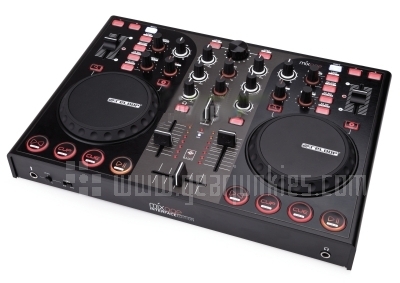 The new Mixage Controller from Reloop will be a similar controller as the Digital Jockey 2, but better priced. There will be two versions: one with, and one without audio interface.
More info and specs will be announced at the BPM show.