BPM 2010 was a BIG part of whats happening over the next few years in the DJ world. Along with the DB4 and other super cool products there was 1 mixer that caught peoples eye for being different! The chrome rotary Xone: 4D by Dan & Darren Guest certainly turned heads including the one and only Paul Van Dyk's!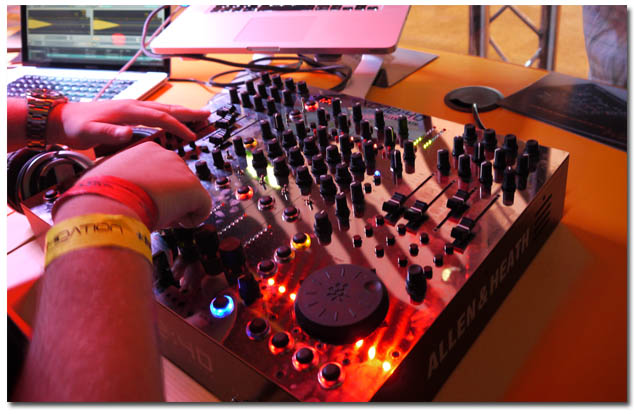 This is the only Xone of its kind to not be customised by Allen & Heath. The original mixer that Dan & Darren chose was a standard chinese made Xone: 4D.
The main points of the new mixer were:
– Rotary Controls
– New Chrome Face Plate
– Dan Guest Branding
– Raised Jog Wheels
– Blue Cue Light pipe Mod.
The mixer is a world 1st but new rumors are floating round that a new breed of fully customised Xone mixers could be available for you to order?
Is it now possible for not just to "Style Flip" you mixer but to full customise the controls, the faceplate, the branding and the electronics?
A Rotary 32, A Slimline 464, A Super Cool Gold 92 Who Knows… ?
Could a Father and Son team from the West Midlands start to create some of the coolest and most radical mixers in the world?