Mackie announces a complete redesign of its bestselling line of ultra-affordable powered studio monitors – the MRmk2 Mackie Reference Monitors. Featuring class-leading power with unmatched clarity and definition at its price point, the new series is sure to please those looking for a professional monitoring solution for project studios, edit suites and home theatres alike.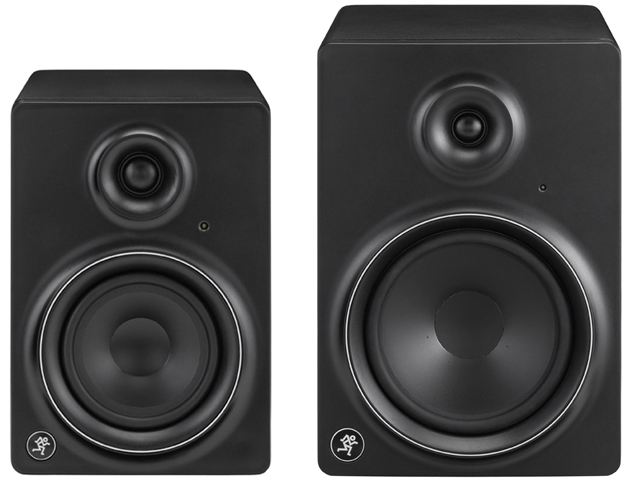 Mackie MRmk2 studio monitors feature all-new professional transducers specifically designed to match their respective amplification. Both models employ a 1˝ neodymium magnet-driven soft dome tweeter featuring ferro-fluid cooling to help protect against power compression during wide dynamic playback. The 5.25˝ (MR5mk2) and 8˝ (MR8mk2) hyperbolic-curved cone woofers reduce severe cone resonances, drastically minimizing distortion.
The powerful, precision Class A/B amplifier section features XLR, TRS and RCA connectivity, along with user-adjustable acoustic controls for simple room correction. The robust cabinet is rear-ported, reducing distortion, and features an optimally-sized custom Waveguide and molded baffle, offering balance to the HF / LF content while increasing both the stereo imaging and depth of field.
The Mackie MRmk2 Series Powered Studio Monitors will be available worldwide February, 2011. The MR5mk2 will have a U.S. MSRP of $199.99 and MR8mk2 will have a U.S. MSRP of $329.99. For more detailed product information, please visit www.mackie.com.