IK Multimedia is proud to announce that iRing, the first motion controller for music apps and more, is now available from music and electronics retailers worldwide.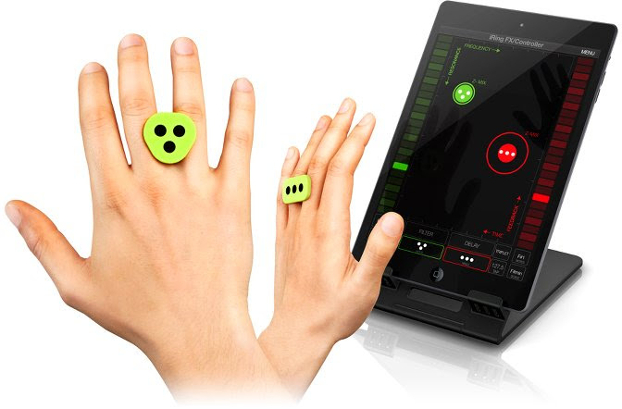 The iRing system consists of two double-sided "rings" to wear comfortably on the fingers along with a series of apps that are able to detect the iRings' accurate positions in space using the device's camera.
Through the recognition of the dot patterns printed on the rings, the device's camera picks up the movement and translates it into MIDI information. Users can then interact with music apps by simply moving their hands in front of their device through the precise reading of the ring position, which is converted into music commands or MIDI control messages to operate various app parameters without touching the device.
Pricing & Availability
iRing controllers cost only $24.99/€19.99 (excluding taxes), are available in three colours (white, green and grey) and are now shipping from music and electronics retailers worldwide and from the IK Multimedia online store. iRing FX/Controller and iRing Music Maker apps are available as free downloads from the App Store