UDG, the luggage brand trusted by DJs around the world to safely transport their equipment, has released a new range, the 'Urbanite Series'. The entry-level series of sleeves and bags literally stand up against the flimsy beginner controller bags currently available on the market.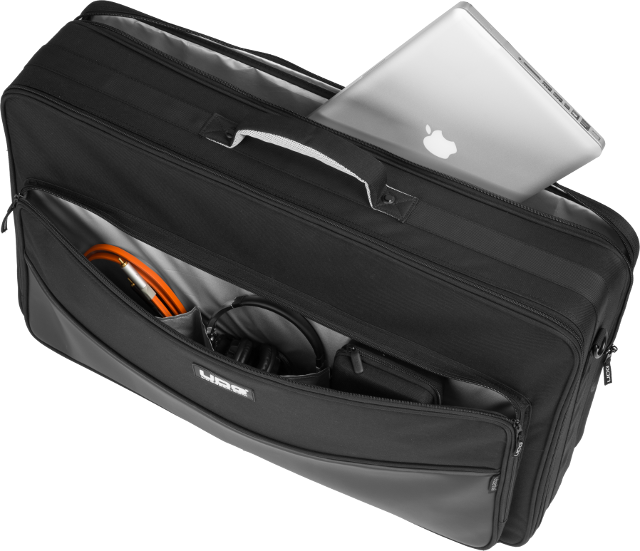 The Urbanite series covers a wide range of the latest midi controllers, and delivers an affordable price point with no compromise on quality, thanks to UDG's rigid high-density foam and padded construction, giving form and function like no other.
The Urbanite Midi Controller Flightbag is designed to enable any DJ / Producer to safely and easily transport a wide variety of gear, essential to any digital set up, from one gig to the next. The main compartment includes high-density, egg-crate, interior padding that protects jog wheels, faders and buttons of various sized equipment, allowing safe storage digital controllers such as the Native Instruments S4 MK2/S2 MK2, Pioneer DDJ-SB/DDJ-WeGo II or Numark Mixtrack Pro II.
Both the Flightbag and the Controller Sleeve feature adjustable foam inserts, with written instructions on where to place them, to ensure the most secure and protective fit for a long list of DJ controllers.
The intelligent Flightbag design also provides a second section that can store two 19" laptops side by side, or, an additional accessory, such as the UDG Creator laptop stand, while there is still plenty of space in the third section to store necessities including hard drives, headphones, cables, tone control vinyl & accessories. The Flightbag is fully padded in all the right places for the ultimate protection.
The Urbanite Midi Controller Sleeve also benefits from a main compartment interior protected by high-density egg-crate padding, certain to protect all essential equipment, such as the Pioneer DDJ-SX/SR or Numark NS6. It's water repellent laminated polyester exterior mean that no matter where a DJ is booked to play, their gear will arrive in perfect condition.
The Urbanite Series consists of the Urbanite Midi Controller Flightbag and Urbanite Midi Controller Sleeve. The Flightbag is available in Medium and Large at €129.95 and €139.95 respectively, with an XL version scheduled for launch later this year at €159.95. The Midi Controller Sleeve is also available in Medium and Large at €79.95 and €89.95 respectively, with an XL version launching soon at €119.95. All are available from www.udggear.com