Just one year after their successful launch, LOUD Technologies is delighted to announce that sales of its TAPCO S•5 and S•8 Active Studio Monitors have exceeded even the company's high sales expectations. As such, LOUD is celebrating this success by introducing the new SW•10 Active Studio Subwoofer into the TAPCO family at this year's AES Convention in San Francisco.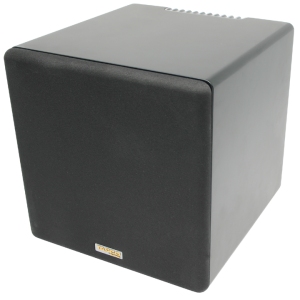 "We are pleased that customers have recognized the value of these speakers," commented Ray Tantzen, Product Manager for the TAPCO brand. "We invested significant engineering resources to ensure that the TAPCO monitors would outperform anything else in their price category. We've now sold over 11,000 speakers in less than one year which is a clear indication that budget-minded customers have discovered that you don't have to sacrifice sound quality and performance for affordability."




Like the TAPCO S•5 and S•8, the new TAPCO SW•10 also benefits from the same uncompromising design expertise that has made the Mackie HR Series some of the most popular and award-winning professional studio monitors in the world. The SW•10 features the same robust construction and distinctive industrial design as the S-Series monitors. The on-board amplifier supplies the 10-inch woofer with an impressive 120 watts of continuous power. Rear panel connections include one pair of XLR balanced inputs and one pair of RCA unbalanced inputs. Stereo high-pass outputs are provided in the form of XLR balanced and RCA unbalanced. Input sensitivity and polarity controls are provided as well.




A unique feature for a product at its price point is the SW•10's sophisticated 4th-order, 24dB/octive Linkwitz-Riley crossover that is variable independently from 55-110Hz on both the left and right channels. Ray Tantzen explains, "By providing independent crossover controls for both channel 1 & 2, the SW•10 can be multi-purposed in a 5.1 configuration. Channel 1 can receive a summed 5-channel input that is set to a crossover point that best complements the speakers in your surround system and channel 2 can receive the LFE input with a separate crossover setting (usually 80Hz – 110Hz)."




The TAPCO SW•10 will be available in early 2005 and carry a manufacturers' suggested retail price of $419 USD.