Sunday november 14th we were present with our very own stand at the Dj Expo, held in the Auditorium of the Eindhoven University. An expo showcasing all the latest Dj gear and electronic music production gear (Hard- and Software). It started at an very early hour to built the stand and getting everything set up for the opening at 09.30 am. For entertainment we had set up a three turntable Dj setup. Over the whole of the day we had invited around 15 Dj's to do 30 minutes sets, which we broadcasted live on the internet.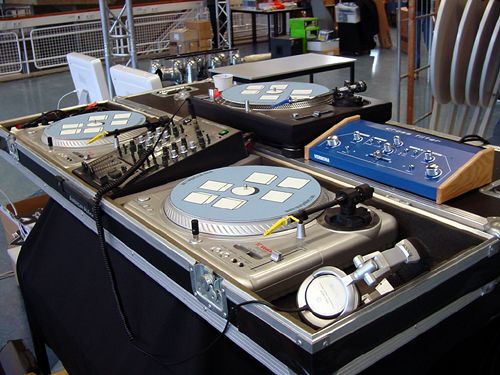 We wanted to be present at the Expo because after a year of being online with Gearjunkies we wanted to show our faces to the public. Furthermore we wanted to use the expo to give a new feature of gearjunkies more exposure. From this day on people can become a member of the gearjunkies community. To give people the opportunity to register themselves we had two new Apple I-Mac G5's set up at our stand. These great Apple's were provided by the local Apple Center, YouMac (www.youmac.nl). We had a Vermona Cross Filter give away among the new registrants of our community. Of course our gratitude goes out to Vermona (www.vermona.com) for providing us with this great prize.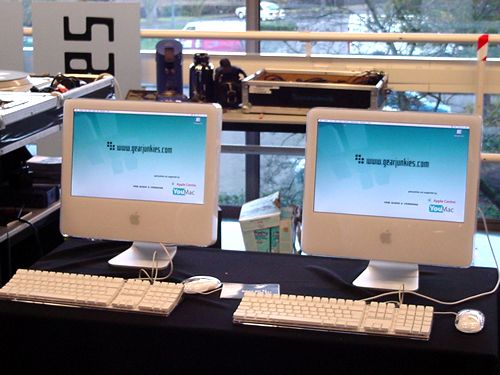 From all new registrants mister Jan Paul van der Heide was the lucky winner of the Vermona Cross Filter. Gearjunkies congratulates Jan Paul with this prize and we wish him good luck 'turning the knobs' on his Cross Filter.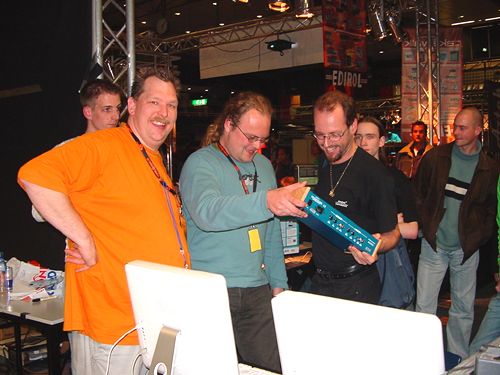 At 10 am the first Dj started spinning the decks at our stand. We had invited Dj's who played different sets. We had trance, hardstyle, progressive, and even a hiphop turntablist who had some mad skills to show. Next to the invited Dj's, our own original gearjunkies did a liveset themselves as well. Our big thanks goes out to all these Dj's who came down to Eindhoven from all over the country to provide us with their beats and tunes.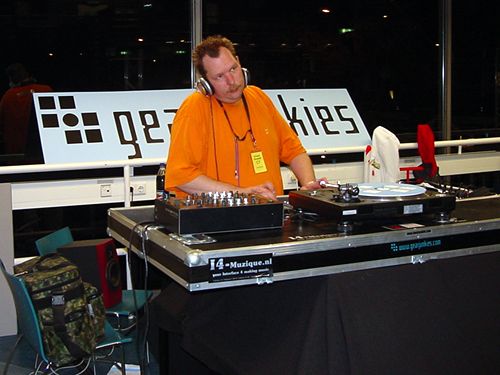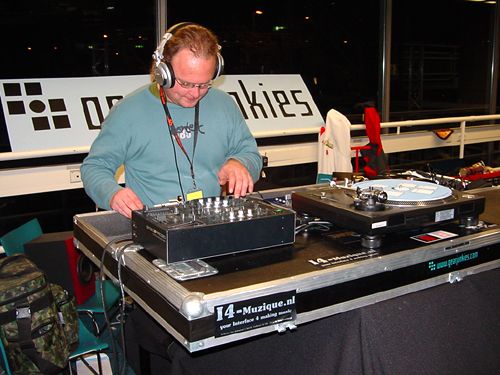 All in all we had a great time at the Dj Expo. We enjoyed the attention from our visitors and feel the Dj Expo was a great succes for gearjunkies.


We hope to see all of you at the next GEAR Expo!


Sincerely,


Marc, Mark and Eric




Some more pictures from the Dj Expo: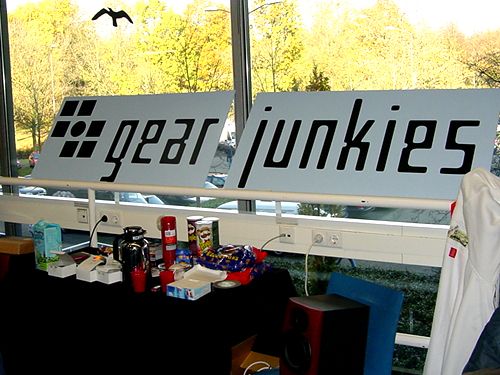 Marc explaining the registration procedure.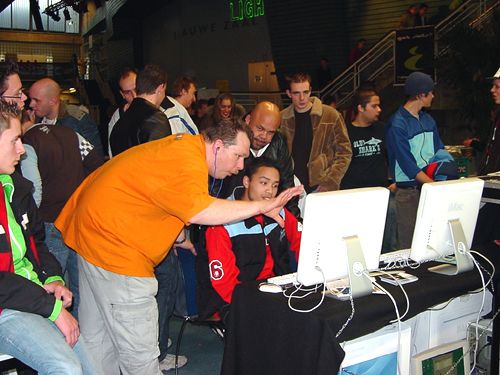 Mark setting up the I-Macs for that registration procedure.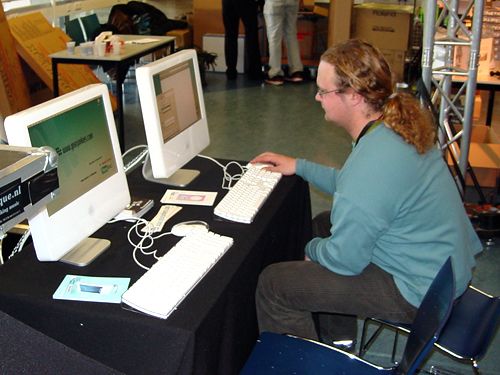 Kevin, a very BIG fan of gearjunkies!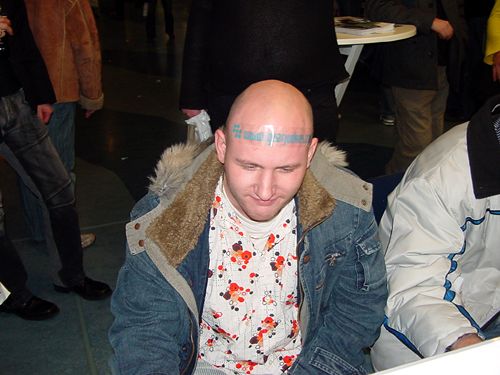 Eric, third gearjunkie and website designer joins the other gearjunkies at the stand, together with Jolanda who did the catering for the gearjunkies!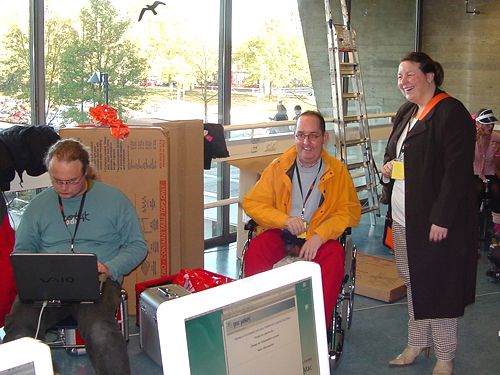 MC Mark and Dj Marc announced the winner of the Vermona Cross Filter give away.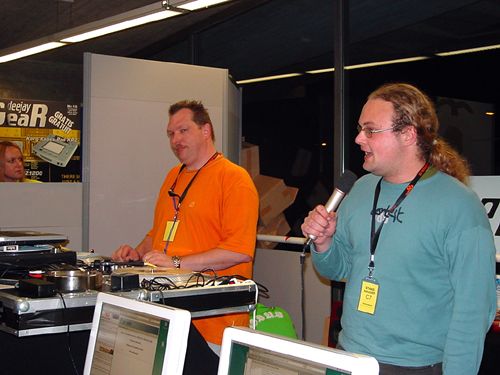 Gearjunkies want to give BIG thanks to all the Dj's who provided us with their finest beats and tunes.