The Korg Kontrol49 is a ner keyboard controller with 49 key standard size.
It had the same features as his litte brother the MicroKorg.
It comes with the wavestation from the Korg Legacy Collection.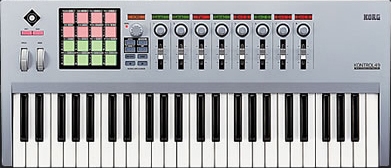 The Jostick or vector stick on the Kontrol49 had the same function as the original Wavestation.




The pice of the Kontrol49 will be around 400 euro.