Christmas starts early this year with Mackie offering the Tracktion audio/MIDI sequencer as a free download. Tracktion is a radical new type of music production software — giving you a clean, intuitive, and clutter-free interface without losing professional features like drag-and-drop editing, a built-in sampler, VST plug-in and virtual instrument support, track freezing and more… all right at your fingertips. Tracktions project archiving features make organizing your projects and collaborating with others simple and fast (especially over the Internet). Put simply, Tracktion gives you all of the tools you need in a way that lets you focus on being a musician. Plus, Tracktion now includes Mackies renowned Final Mix Mastering Tool Kit, making it even easier to get that polished CD-ready sound. And best of all it is FREE for you.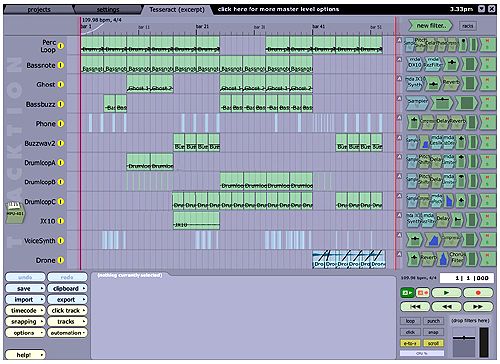 What to do?


The first step in claiming your free Tracktion license is to create a my.mackie.com account (or log into your existing account if you have already created one). This account is where you can keep track of all of your Mackie products, including your Tracktion license. You will also be able to check for Tracktion updates, authorize Tracktion on a second computer, and generally keep your Tracktion license information up to date. So create or login now, and you will be just a few moments away from making music the easy way with Tracktion.


Visit www.mackie.com/tracktionpromo to get your free Tracktion software.