Numark, the first and only company to offer 100% digital DJ mixers, announces the new DXM09. This versatile 3-channel table top mixer features a custom effects section designed to enhance the mixing experience. Equipped with 24-bit digital circuitry, this mixer delivers superior headroom and extreme frequency kills. The unique effect interface allows for real time adjustments of rate frequency and mix intensity. The manual tap control ensures precise timing of delays and echoes. Other features include: three band kill switches, fader auto start, adjustable cross and line fader slope, and 1/4" output jacks.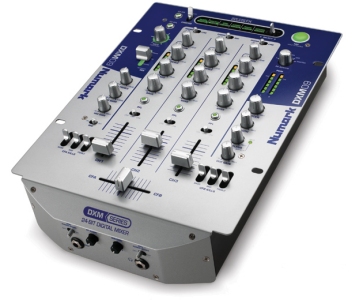 Numark CEO Jack O'Donnell commented: "We have been quite pleased with the popularity of the DXM digital line and are happy to expand it with the 3-channel DXM09."



Numark Industries is the world's leading brand of professional DJ equipment. Numark is known for providing breakthrough products for professional DJs in over 100 countries. Since 1971, Numark has designed and delivered innovative products and numerous industry "firsts."



For more information, visit www.numark.com.