Universal Audio, a manufacturer of high-quality vintage audio hardware and DSP software plug-ins for digital audio workstations, today announced the TDM Quad Pak, a collection of Universal Audio's premium compressor and equalizer plug-ins for Digidesign(r) TDM Pro Tools(tm) systems. The TDM QuadPak includes: the 1176LN/SE, LA-2A, Pultec EQP-1A and Cambridge EQ. The QuadPak is available for both Win XP and Mac OSX platforms and a fully-functional 14-day demo is available at www.uaudio.com.


" The sonics of our TDM plug-ins really speak for themselves. Now we are focusing on streamlining the whole demo/installation process and making them more easily available" said Mike Barnes, UA's Director of Marketing. "The UA TDM auditioning and buying experience will not only be much simpler but we are also changing our pricing structure which in both cases will make for even happier customers. The TDM QuadPak bundle of 4 plugs will now be our only TDM store retail package available through our worldwide dealer channel for $995 MSRP. The individual plugs will be available via my.uaudio.com at the attractive price point of $249 each."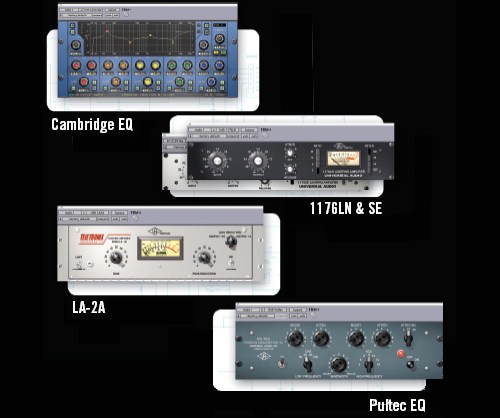 The retail package will continue to include the PACE Anti-Piracy iLok Smartcards to authorize TDM plug-ins, while the online store will provide secure authorization directly via ilok.com. The QuadPak is available immediately and the individual TDM software titles at my.uaudio.com from May 2005.


For more information please visit www.uaudio.com or check out our TDM Quad Pak product page (link below).