Wizoo has released demo versions of WizooVerb W2 for Windows XP and Mac OS X. You can download the demo plug-in of the new WizooVerb W2, featuring the full functionality of the licensed full version with only some slight limitations.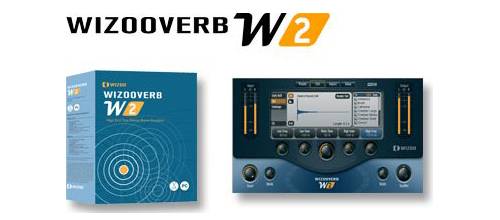 Enjoy W2's unique sound quality and check out the flexible and intuitive handling at your leasure. The W2 demo plug-in has the following limitations:
– Every 25 Seconds a beep occurs. (It's volume depends on the plug-in's input volume)
– "Demo Version" imprinted on the user interface
– There are 3 high quality impulse responses (HDIR) instead of the 15 in the full version.
– There are 33 presets instead of 100.
– Saving of presets and macros is not possible
– Only one user impulse response can be saved.
With this demo plug-in you will get the chance to test the W2 to the core. Although the W2's handling is very intuitive, the demo package contains a user's manual in PDF format explaining everything in detail as well as offering interesting background facts concerning reverb in general.
For more information on Wizzoverb W2 check out our product page (link below). To check out the free DEMO version please visit the Wizooverb W2 page at Wizoo.