How do you improve on the most complete, easy-to-use 8-track recording system on the planet? Add a CD burner to our already feature-packed DP-01FX! Introducing the new DP-01FX/CD. Now you can burn your mixed hits directly to CD or back up your work in progress at any time without having to transfer it to computer first.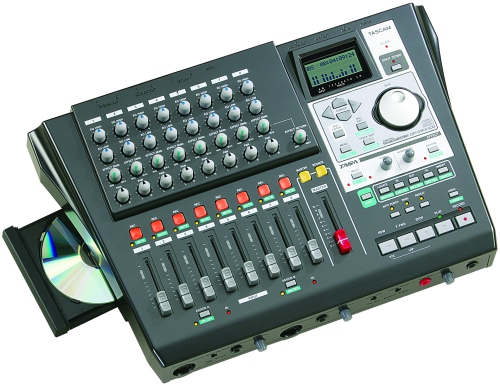 Like the DP-01, it combines the hands-on simplicity of our classic cassette Portastudios with the superb sound and editing flexibility of CD-quality digital. It has the XLR microphone inputs of the DP-01FX, with phantom power for connecting professional condenser microphones. It also features a multieffects processor for adding effects to an instrument during recording and a reverb processor for adding effects during mixdown.
The DP-01FX/CD will cost under $700 retail.