The first Minimax ASB are on their way to the dealers now and will soon be available for trial and purchase. The sound is extremely fat, the details are impressive and the synth just feels perfect. Creamware had a lot of fun developing this product and they are sure you will sense when you experience the Minimax ASB.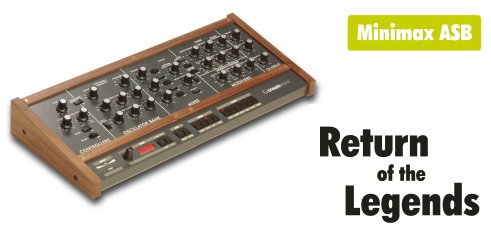 You will know at first sight the synth legend that inspired the creation of the Minimax. It is one of the most famous and most popular synthesizers ever. Its sound is matchless – the powerful oscillators, the punchy filters, and the ultra-fast envelopes.
The fully storable 12-voice Minimax is the perfect companion for rock and pop as well as for producing cult sounds for sound cult!
Price is $899 (around 730 Euro). For more information please visit our product page (link below).