Native Instruments is excited to announce that KONTAKT EXPERIENCE is now available in stores worldwide. KONTAKT EXPERIENCE is the first instrument collection specifically designed for KONTAKT 2. By making full use of the advanced functionality of Native Instruments latest flagship sampler, KONTAKT EXPERIENCE goes far beyond the scope of a typical sample library, and turns KONTAKT 2 into a powerful music workstation that rivals any hardware synthesizer on the market.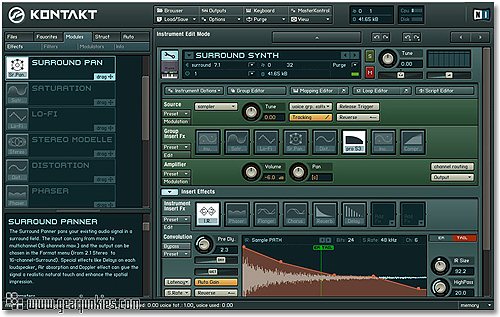 The ground-breaking KONTAKT EXPERIENCE sample library takes a completely new approach to sample programming and is the most progressive sample library currently available. Designed in such a way as to make maximum use of KONTAKT 2's powerful new features, the 128 instruments and 10 script modules included inspire the imagination with versatility and tremendous musical expressiveness. Thanks to the integrated script modules, such as the arpeggiator, drum machine and loop designer, these instruments also boast an unprecedented flexibility. The 10 innovative script modules can of course be combined with almost any standard KONTAKT 2 instruments.
KONTAKT EXPERIENCE is available for a suggested retail price of $119 / 99 Euro from authorized dealers and in the NI Online Shop.