Cakewalk has introduced the next version of their music sequencing software and digital audio workstation Sonar. Striking the perfect balance between passion and precision, SONAR 5 shatters the limitations found in ordinary digital audio workstations. Offering a complete spectrum of creative technologies, SONAR 5 inspires your artistic expression. These technologies are fully integrated within a cutting edge engineering and mixing environment to transform your musical dreams into professional finished productions.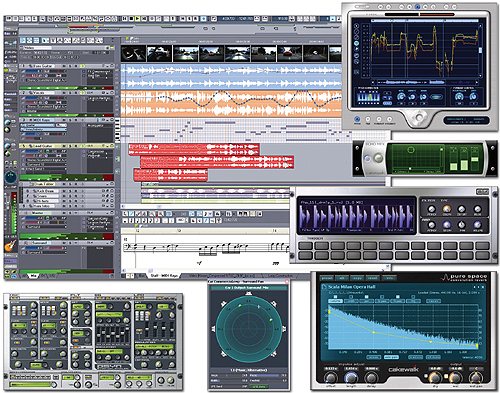 Grammy and Emmy Award winning musicians, producers, composers, sound designers, and engineers around the world turn to SONAR daily to fire their inspiration and deliver professional results. Whether you are one of these select few, or are aspiring for greatness, SONAR 5 is the definitive audio production environment for all your needs.
Version 5 adds an arsenal of responsive instruments, more effects, and powerful editing tools including Roland® V-Vocal™ VariPhrase technology. These features are complemented by a double precision floating point engine that delivers dramatic increases in dynamic range. SONAR's pristine 64-bit audio engine, seamless and accessible even on 32-bit computers, sets new standards for digital mixing. In addition, SONAR 5 introduces ground-breaking advances in RAM and native processing power on systems running Windows XP x64 Edition.
SONAR 5 will be shipping in late September and will be available at select music retailers in early October. Registered Cakewalk customers in the US and Canada can pre-order their upgrade today. Registered Cakewalk customers outside the US and Canada will be able to pre-order their upgrade directly through Cakewalk later this month. Details to come soon.
Sonar 5 is priced at $799 (euro 645) for the Producer Edition and $480 (euro 390) for the Studio Edition.