Today Gearjunkies opened their virtual studio section called User Studios. With the User Studios, Gearjunkies can publish their own studio on Gearjunkies and show other people what their studio looks like. The User Studio isn't limited to a listing of equipment, but every studio can also include lots of pictures, of the studio itself, and pictures of individual instruments.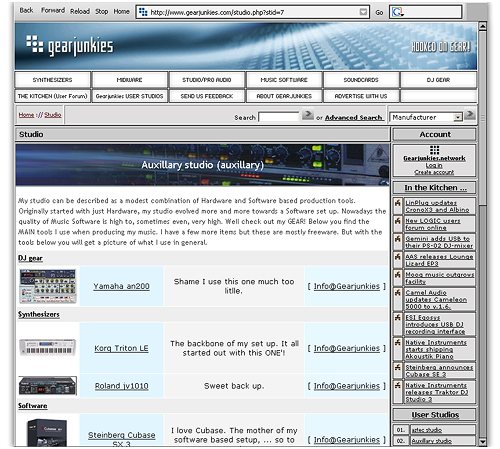 The User Studios are integrated in the Gearjunkies website. This means that the most recently changed studios are displayed on all pages of the site. But the product information pages also display a reference to all the studio's containing that piece of gear. Gearjunkies are encouraged to include loads of pictures in their studios, showing off their studios to others 😉
The Gearjunkies User Studios are part of the continuous development of Gearjunkies.Network services based around the ever expanding database of gear related information.