Basement.Arts released an version 1.1. update for its filter plugin Frantic. Frantic introduces an analogue sounding dedicated filter into the modern digital production environment. The VST-PlugIn, modelled after such famous analogue legends as the Korg MS20, Oberheim Xpander, OSC Oscar, Sherman Filterbank and the classic Moog Filter, sets a new standard in digital signal processing.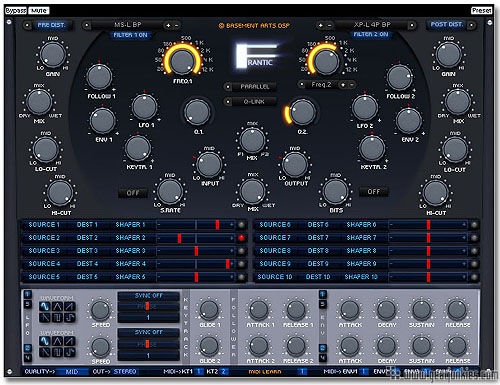 Frantic Update 1.1:
– enhanced gfx interface
– improved filters (no signal attenuation, less distortion in certain modes)
– fixed problem with multiprocessor environments
All registered users will receive the Frantic 1.1 Update for free. For more information please visit the Basement.Arts website.