TC Electronic today announced a new version of a PCI card for the PowerCore platform. PowerCore Unplugged is the same piece of hardware as PowerCore PCI mkII but without the included plug-ins. This allows the user to compile an entirely individual package of optional high-end plug-ins for any mixing, mastering or production situation. PowerCore Unplugged is also the ideal solution for users, who need further processing power for their existing setup in order to run even more plug-ins simultaneously.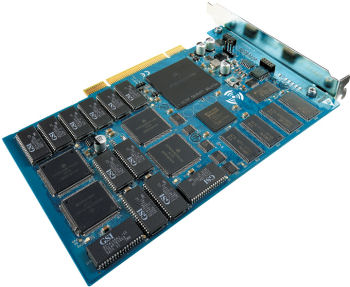 With the introduction of PowerCore Unplugged, it has never been easier to gain targeted access to the impressive selection of high-end mixing and mastering tools for TC's PowerCore platform. From state-of-the-art reverbs and dynamics to voice modelling tools and legendary synths, PowerCore offers audio solutions for all production facilities.
The large range of PowerCore plug-ins include professional plug-ins ported from TC's flagship, System 6000, as well as dedicated tools from a growing number of 3rd party developers like e.g. Sony Oxford, TC-Helicon, and Access.
PowerCore Unplugged will ship in October, 2005 at EUR 570 retail ex. VAT.