Yamaha, the worlds largest musical instrument manufacturer and the leader in synthesizer technology, proudly introduces the MO Music Production Synthesizer.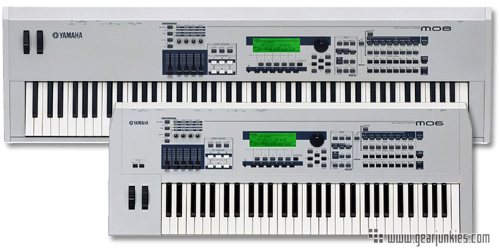 Targeted to semi-professional musicians and home/project studio owners as well as songwriters and performers, the MO provides a full set of authentic sounds and comprehensive music-making features—including an emphasis on contemporary styles and voices. Highly portable and compact, the MO also serves as an ideal keyboard for live performance situations. Two models are available: the 61-key MO6 and the full 88-key MO8.
Prices: MO6 $ 1499 and the MO8 $ 1999 incl VAT.