Celemony Software is now shipping Version 1.5 of the audio editing software Melodyne essential.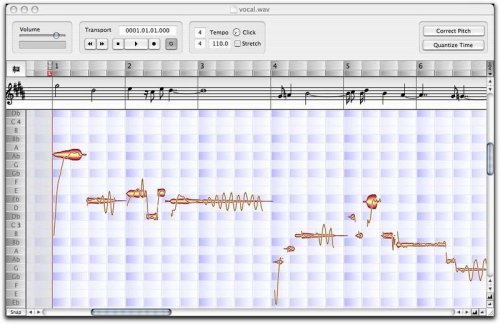 This update of the bundled version of Melodyne offers optimized Pro Tools integration, a clearer menu structure and numerous other improvements in areas such as ReWire integration, scrubbing and saving. The update is available on the Celemony web site for download free of charge by all users of essential.
Melodyne essential forms part of the Ignition bundle that comes with DigiDesign's Pro Tools and therefore offers all purchasers of Pro Tools entry-level access to the pitch correction, vocal production and melody editing functions of Melodyne.
The new version (v.1.5) of essential is above all optimized for interaction with Pro Tools and offers further enhanced ReWire and Spot to Pro Tools functions. Also the new and clearer menu structure allows faster and more comfortable operation. In addition, the Scrub function now works simply in the Bar ruler and is also available in the Editor to provide useful audio feedback when you are modifying the pitch of notes – both these features are also available in ReWire mode.
The Expert tools in essential demo mode have also been improved and now offer efficient combi tools for all Editor parameters – a foretaste of the larger versions of Melodyne to which bargain upgrade offers are available.
The update to Melodyne essential 1.5 is free for all registered essential users and is available for download from www.celemony.com. The upgrade from essential to uno costs 99 euros ($US99) and is available from music dealers as well as the Celemony web shop. Upgrades to the larger Melodyne versions, cre8 and studio, can be obtained at any time by paying the difference.
For further information, visit www.celemony.com