Debuting at the Musikmesse, the new Prodyssey ASB synthesizer is the latest arrival to CreamWares ASB family of desktop synthesizers.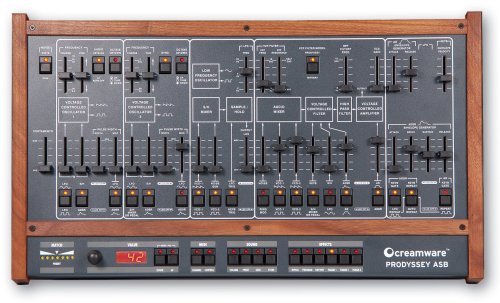 A precise replica of the legendary ARPTM OdysseyTM, the Prodyssey also delivers contemporary features like 12 voice polyphony, an effects section and USB computer integration. Patches can be edited directly on the hardware panel or via the supplied remote-control software which is available for both Windows and Apple OS-X Version 10.4.
The Prodyssey ASB is expected to ship by late May 2006. The street price is projected to run at around 999 euro.