Gearjunkies proudly presents its new website blog.gearjunkies! With the new blog site, Gearjunkies will keep you posted about what is going on at Gearjunkies.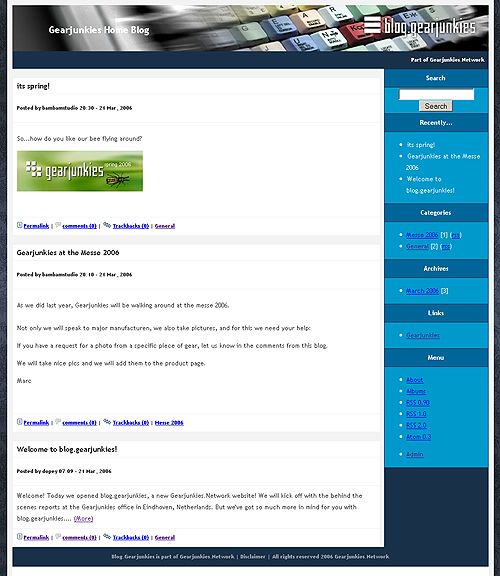 The weblog is online in time to bring you all the latest and greatest live from the MusikMesse in Frankfurt next week. We'll be reporting live from the Messe floor with all there is to tell about it. Pictures, stories, and more.
Blog.gearjunkies will become so much more though. We can't tell you all about it yet, but stay tuned for more news about blog.gearjunkies!