Vember Audio has released version 1.1.o of their soft synthesizer Surge.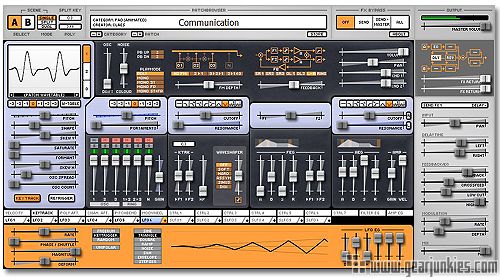 Improvements since v1.0.2:
– updated to support VST2.4
– behind the scenes changes to the GUI code. It is now snappier and will no longer lock host VU-meters
– MIDI channels 4-16 are now treated similar to channel 1 (normal playmode)
– added:LFO -> EG retrigger lane on voice LFO1 stepsequencer
– added:holding down shift will quantitize stepsequencer on 1/12th steps
– added:copy oscillator settings with modulation routings
– added:secondary pan control for filter 2 in the stereo (L-R) filterblock configuration (has potential to load old patches using the L-R configuration along with panning wrong, but it's unlikely)
– added: width controls for chorus, delay & reverb effects
– added: greater range for FX Sends
– improved behaviour at extreme filter cutoff settings
– more presets (now 681 of them)
As one of the first VST plugins it is also available as a 64-bit (x64 binary) version. The installer include both 32 & 64-bit versions. Pricing is Euro 150.