The Tiefenrausch is a monophonic synth with over 27 knops and two voltage-controlled oscillators.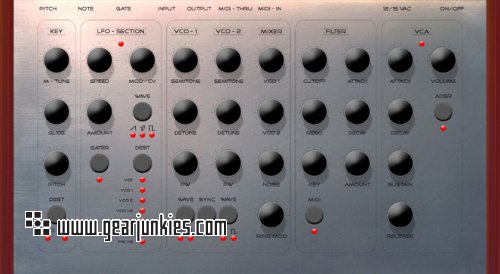 The signals go through a 24dB low-pass filter, which is developed as classical transistor cascade. Two envelopes serve for the dynamic sound figuration. A AD envelope is for the filter, and the ADSR envelope is responsible for the voltage-controlled amplifier.
Some specs:
2 VCOs syncable
saw/square pw, noise
filter 24 dB/oct lpf – env AD
amp env ADSR, LFO with standard waveforms.
midi / CV+gate
price? no idea. it's not ready yet.
More info ( in german ) on www.3lab.de.