Update including new features and a wealth of optimizations. The powerful flagship sampler has undergone an update. Version 2.1.1 is now available for free download to registered KONTAKT 2 users.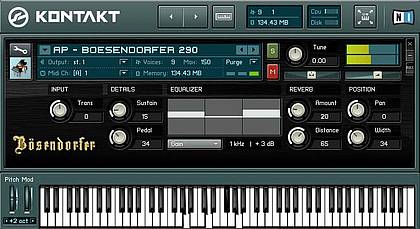 Improvements:
* Instruments reordering in rack.
* Multi-sample import into one instrument.
* New Send MIDI to Outside World option.
* New piano banks.
* KSP: Change_vol function support for while loops.
* KSP: Display engine values and units in GUI.
The most important being:
* Memory corruption crash.
* Mono output in some VST hosts.
* Mac: Eject button not working.
* Mac: Monolyth saving crash.
* PC: Tone machine not analyzing new samples.
* Bank quickload not working.
* Bank max voices crash.
* Delete instruments crash.
* Browser hangs with certain samples.
* Many more import bug fixes.