Moog Music today announced that the much-anticipated Little Phatty is now shipping.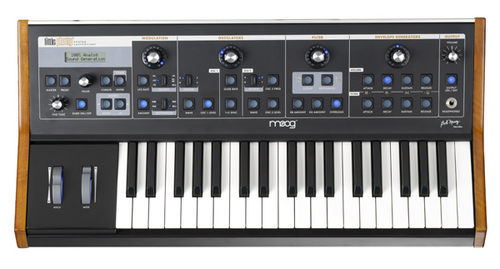 The earliest shipments are going first to artists, with dealer shelves being stocked shortly thereafter. Jeff Babko (Jimmy Kimmel Live, Larry Carlton band) said, "The Little Phatty totally rocks! It's power packed—the super simple design makes it so easy to tweak on demand; all the necessary knobs with no riff-raff." Babko was one of the first to purchase and receive the newest Moog synthesizer.
"Don't let its little body fool you—the Little Phatty is absolutely phat sounding. I love this little guy. Little Phatty and I have a long future together," said Babko. The limited Tribute Edition of the Little Phatty sold out within weeks of its announcement amidst extensive buzz in the analog music world. Moog Music expects the demand for the Little Phatty to remain strong.