Native Instruments today announced several changes in regard to its DJ product policy and the TRAKTOR product line. In the future, the DJ Division of Native Instruments will completely concentrate its operations on the TRAKTOR platform, and will also develop integrated solutions for the DJ market based on its own internal hardware engineering capabilities and expertise.

The successful partnership with Stanton Magnetics based on the pioneering FinalScratch digital DJ system will mutually expire in 2006, with both companies focusing on their respective product lines from that date on. Native Instruments will continue to maintain the FinalScratch user forum on its website until December 31st 2006.
Effective today, TRAKTOR DJ STUDIO 3 has been renamed into TRAKTOR 3. Furthermore, the pricing for TRAKTOR 3 has been adjusted, with the full version now being offered for a suggested retail price of $ 229 / 199 Euro.
In early November, Native Instruments will also release TRAKTOR 3.2, which will include a range of new features and improvements as well as support for Intel-based Macintosh computers.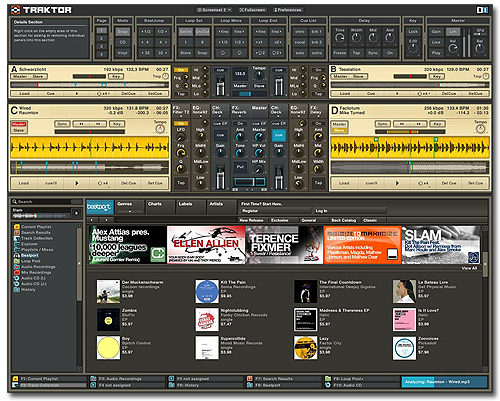 Due to TRAKTOR 3 being able to operate as the software front-end for FinalScratch 2, the upcoming 3.2 version effectively makes the FinalScratch system operational on Intel-based Macintosh computers, at the same time adding extensive creative functionality over the standard FinalScratch 2 software.
All owners of FinalScratch 1 and 2 can take advantage of the TRAKTOR 3 upgrade which is available for $ 119 / 99 Euro. This permanent upgrade offer also applies to all previous versions of TRAKTOR, as well as to the new TRAKTOR 3 LE that is included with the AUDIO KONTROL 1 audio interface from Native Instruments.